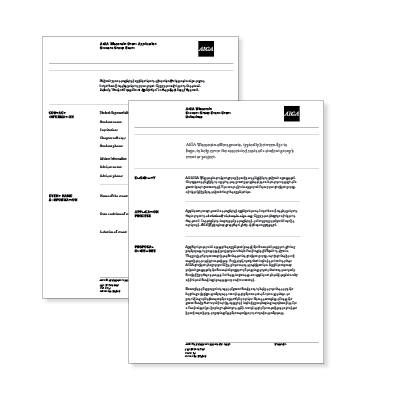 AIGA Wisconsin offers grants, typically between $50 to $250, to help cover the associated costs of a student group's event or project. 
All AIGA Wisconsin student group boards are eligible to submit a proposal. Groups are eligible to receive one grant per school year, however receipt of a grant is not guaranteed. You must obtain approval from your student group advisor(s) before submitting the application.
Reviewers will assess the applicant's need for financial support, giving preference to proposed projects in which funding is difficult to obtain. Events must align with the following AIGA mission statement:
AIGA advances design as a professional craft, strategic advantage and vital cultural force. As the largest community of design advocates, we bring together practitioners, enthusiasts and patrons to amplify the voice of design and create the vision for a collective future. We define global standards and ethical practices, guide design education, enhance professional development, and make powerful tools and resources accessible to all.
Please download the complete list of AIGA Wisconsin guidelines for grant application before completing the final application form. Questions? Contact education@wisconsin.aiga.org.
AIGA Wisconsin reserves the right to decline any proposal.