We thought we'd spend some time getting to know the "designers" behind their flag creations and why they believe in helping inspire our city of Milwaukee. We took a moment to interview them so you could learn something too and vote for the flag that inspires you http://tinyurl.com/pfomrating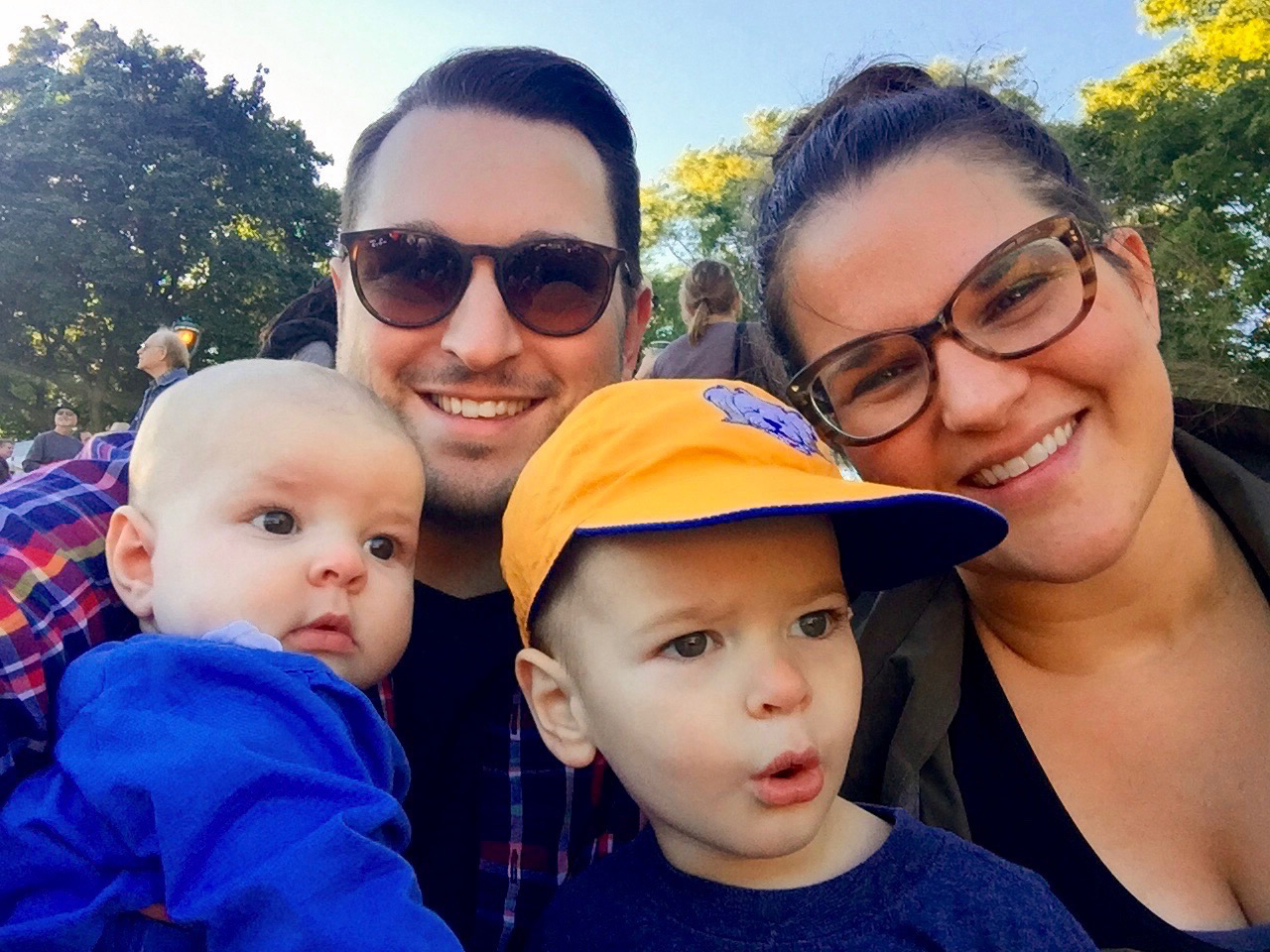 Name: Robert Lenz
Occupation: Freelance designer, developer, and entrepreneur, co-founder of Generous
Years lived in Milwaukee: 9 years
---
How do you think a new flag (by the people for the people) will inspire Milwaukee? How do you think it will help grow Milwaukee?
Milwaukee is in a period of tremendous transition. I've been lucky to witness Bay View's resurgence over the past decade. Neighborhoods throughout Milwaukee are rapidly evolving, our skyline is filling in, and new growth is well underway almost everywhere you look. Even with all these changes, we still find ways to honor our past by restoring old buildings, preserving parks and green spaces, and by bringing new ideas to places that might have otherwise been forgotten. While there are so many unique and diverse neighborhoods that can, at times, seem divided, we all have this in common; We are Milwaukeeans, and we are neighbors. As such, we must remember to look out for one another. This flag will be a symbol of unity that the people of Milwaukee can rally behind – a physical manifestation of the common thread that we share. It will encourage us to remain optimistic no matter what comes our way, because there is a bright future on our horizon.
What experiences or thinking (design related or not) helped you make the choices for this entry?
I became fascinated with our city's history after buying a 117-year-old house and discovering that it was built by an entrepreneur like myself – a man breaking into the brewing industry. This inspired my wife and I to become active in the Bay View Historical Society, where we've learned to appreciate everything this city has given us.
I chose to focus on the lakefront because the lake is Milwaukee's most valuable asset. It's what brought Native Americans and early settlers here in the first place. Even today, the lakefront remains a gathering place for the people of Milwaukee. The festivals and fireworks just wouldn't be the same without it.
The story of Milwaukee's three founding fathers is another important part of our history. Their villages remained separate while Juneau and Kilbourn were famously at odds and continually tried to overshadow each other. Eventually, the three founders came together and incorporated as the City of Milwaukee. As I began thinking about how to depict this story in the flag, I decided to focus on the concept of unity. I included three stripes on the bottom half of the flag to represent each of the founders and the division between them, while the top half is unified, representing the formation of Milwaukee. This symbol will be a constant reminder that despite our differences, we should always strive to work together.
Other considerations of Milwaukee's history have been included in the design as well. The gold color represents wheat (or beer, if you'd prefer), while the light blue color of the three stripes represents Milwaukee's three rivers. These are things that brought industry to our city, and helped build our hard-working blue-collar population. But we're not only a city of industry. We're a city of entrepreneurs, creators, and optimists. It is important that this flag not only honors the past, but offers hope for the future.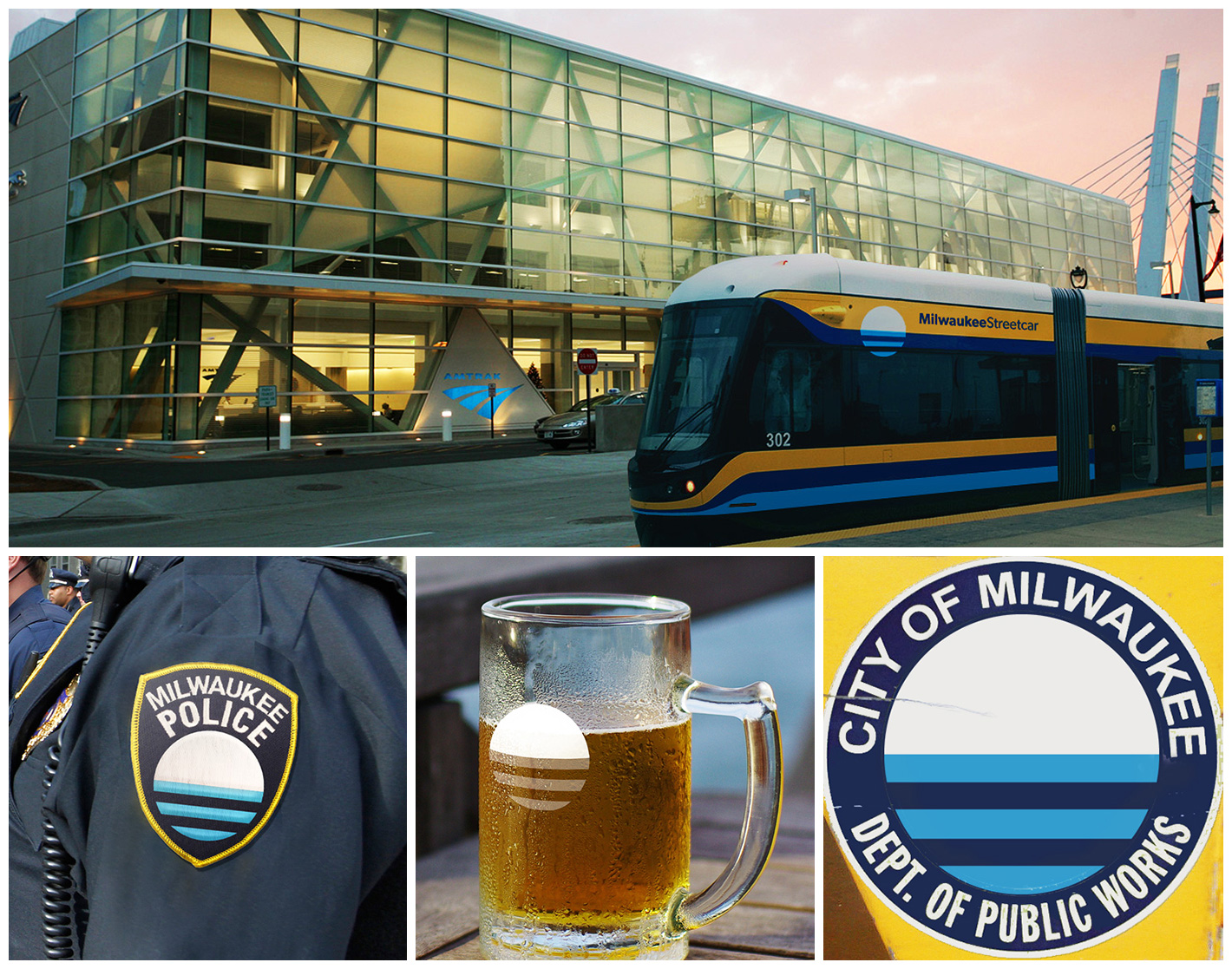 What emotions would you use to describe your flag design? Why these emotions?
Optimism. The sunrise over the lake symbolizes a new day. It's a scene that Milwaukeeans are very familiar with. Living in Bay View, I'm fortunate to have an amazing view of the sunrise while driving over the Hoan Bridge or riding my bike through South Shore Park. Every morning is a fresh start, and we should remember to make the most of it.
Happiness. Milwaukee is the city of festivals, and the lakefront serves as the backdrop for many of the great things we celebrate in this city. With Summerfest, our ethnic and cultural festivals, the fireworks on the 4th of July, and Friday night fish frys, we are constantly celebrating. The bold, vibrant colors of the flag help convey the overwhelming joy we feel when summer arrives.
Pride. The symbolism and elements of my flag can be easily adapted and used everywhere around the city. There's already so much civic pride in Milwaukee, and having a unifying symbol that we can rally behind will only make us stronger.
Peace. The theme of unity encourages us to put aside our differences and work together. Milwaukee is a bustling city, and we are fortunate to have a place of tranquility in our lakefront.
Love. This flag is a love-letter to the city. Milwaukee has changed my life. Since moving here, I've gotten married, bought a house, and started a family. Every day I'm grateful that I've found a place that truly feels like home. I'm honored that something I've created could actually have a lasting impact on the city I love so much.