Our 2017 Fall Mentor Program is now taking applications!
Our mentorship program is a place where creatives pair up to help the design community grow. Students will receive incredible mentoring and advice, and our professional designers have the chance to give back and help students navigate through the exciting world of design.
HOW'S IT WORK?
Mentors and Students will apply through online applications (links are provided below.) Applicants will be paired based on interest, experience, and common goals. We will begin with a Kickoff event on October 3rd, 2017 where you will meet and start your Mentor/Mentee relationship. From there, you set the schedule with each other, so it's a flexible and easy way to connect. Mentoring continues through the end of the semester, yet we encourage you to continue to stay in touch. We encourage you to meet a couple times during the program and keep inspiring each other throughout the semester.

Mentorship is an indispensable part of a successful designer's career. If you had a positive role model in the early years of your own career, you'll probably recall how powerful that influence was. Don't doubt your potential as a role model; your professional experience and network gives you everything you need to help cultivate the career of an emerging designer.
Mentor Requirements:
– Must have 2+ years professional experience in graphic design or a related field.
– Must be willing/able to dedicate some time each month to working/talking with mentee.
– Must be eager to give back to the design community and help students grow to their full potential.

This program is one of the most valuable benefits to students pursuing a design career. You have the chance to develop your portfolio, learn to hone your skills, refine your resume, ask for freelance advice and more! Don't miss the opportunity.
Student Mentee Requirements:
– Must be a student at UW-Madison, Madison College, or UW-Whitewater
– Must be a current AIGA Member. Not a member? Learn more about memberships here.
– Must be willing/able to dedicate some time each month to working/talking with your mentor.
– Must be flexible and respectful of the Mentor's time, they are doing such a wonderful thing by volunteering their time to help you.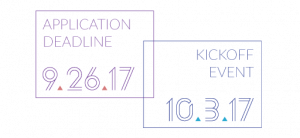 * ALL applications are due September 26th, 2017
* Kick off event on Tuesday, October 3, 2017 (Mark your calendars – attendance required.)
Ready?!
Questions?
Hit up our Programming Director, Carly Wilkie (programming@wisconsin.aiga.org)