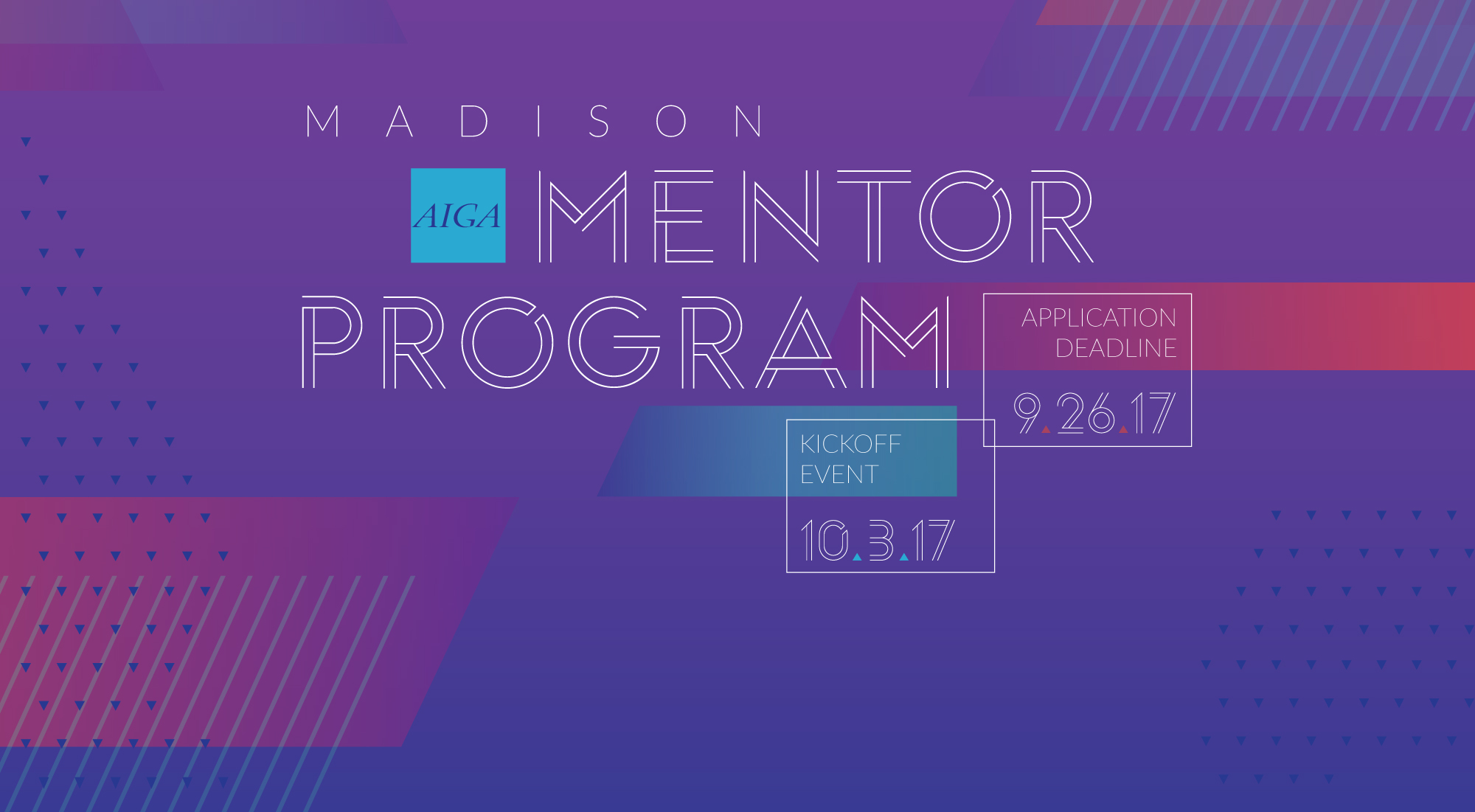 Madison Mentor Registration Form | Fall 2017
Mentorship is an indispensable part of a successful designer's career. If you had a positive role model in the early years of your own career, you'll probably recall how powerful that person's influence was in your own path to discovering your strengths. Don't doubt your potential as a role model: your professional experience and network gives you everything you need to help cultivate the career of an emerging designer. You set the schedule with your mentee, so it's a flexible and easy way to give back to the design community and connect with someone who has a fresh view on the world. You may even learn from them!
There is no fee for Mentors
This program suggests that partners meet once or twice over the semester and you can coordinate with mentees (not manatees) to set up convenient meetings for both of you.
Questions? Please contact Carly Wilkie at programming@wisconsin.aiga.org.
Please complete the form below and submit by September 26, 2017
*Kick off party on the October 3, 2017 :: 7:30pm-8:30pm. This will be an introduction to the program and a time for you to meet your mentee. This is a casual meeting, come grab a beverage and get to know each other.

PLEASE SCROLL TO THE TOP AFTER FORM COMPLETION