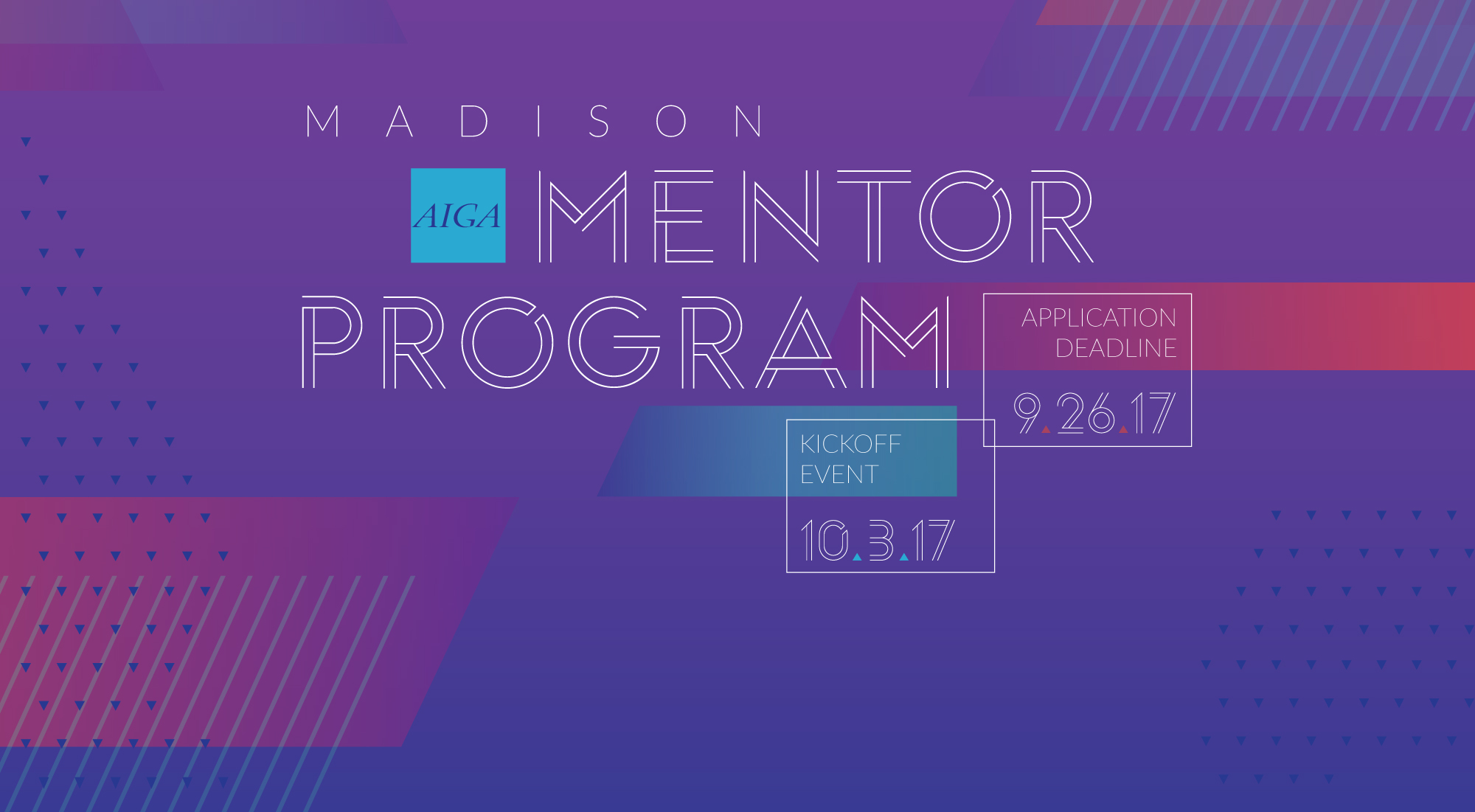 Student Registration Form | Fall 2017
When you're starting out, wouldn't it be great to have a friend to help you find your way through the portfolio reviews, job interviews, and best design practices? The AIGA Wisconsin student members in the Madison area, are providing you with exactly that. With your student membership this service is free, and as an emerging designer, you can gain invaluable experience by networking with those who have established themselves in your chosen field. You set the schedule with your mentor, so it's a flexible and easy way to get involved with the design community and connect with someone who has a more seasoned view of the world. And you get to ask all the questions you want.
Questions? Please contact Carly Wilkie at programming@wisconsin.aiga.org.
Please complete the form below and submit by September 26, 2017
*Kick off party on the October 3, 2017 :: 7:30pm-8:30pm. This will be an introduction to the program and a time for you to meet your mentee/mentor. This is a casual meeting, come grab a beverage and get to know each other.