Experience AIGA Wisconsin: Your Tribe For Design
AIGA Wisconsin is opening the doors to one of Milwaukee's newest premier event spaces—Venue 42 — for an all-out celebration of everything AIGA Wisconsin and their 10 years in the community.
AIGA Members and non-members alike are welcome to attend as we offer ways to experience the pillars of AIGA, all while enjoying exclusive food, drinks, activities and more!


---

BELONG: Explore the benefits of AIGA membership and the community you can create with fellow designers and creatives by being part of AIGA. In addition to learning about membership levels, netting sweet swag and meeting fellow AIGA members, you can play Mingle Bingo courtesy of our friends at C2, learn about creatives in our communities and help us advance the story of AIGA through an interactive installation.
CONNECTIONS: Being a member of AIGA WI doesn't just connect you with professionals in our area, it opens you to a network of thousands of design and creative professionals nationwide. At EXPERIENCE AIGA, you'll enjoy a special centerpiece program featuring AIGA Medalist and National Board President Dana Arnett and a state-of-the-chapter presentation from Chapter President Drew Lettner.
GROWTH: Unique programming and events are the cornerstone of our chapter — and AIGA chapters across the nation — from those that challenge our perceptions of design; to workshops, skills training and portfolio reviews; to happy hours or other reasons to come together with one another. At EXPERIENCE AIGA, you'll be able to explore what we've got cooking for the rest of 2019 and beyond so you can maximize your AIGA membership. (You can also find out about how you can get involved in our events, too!)
EXPLORE: We wouldn't be celebrating 10 successful years as an organization without all the incredible creative partners, artists, local businesses, and supporters throughout our community. Guests will be treated to a preview of our upcoming calendar events, and a presentation hosted by Milwaukee native Xavier Ruffin. The vibes will be in no short supply as we party to a soundtrack provided by DJ Dripsweat.
---

So how do you get in on all this goodness?
If you're a current AIGA Member, grab your FREE ticket and join us on March 7!
If you're not a current AIGA Member, or have let your membership lapse recently, we still want you to come party with us! For you, there's two options:
Join AIGA for as little as $50/year and attend this extravaganza for FREE! In addition to attending EXPERIENCE AIGA, you'll receive a exclusive discounts and access to AIGA Wisconsin programming, workshops and events, as well as a BUNCH of other benefits  (including exclusive design discounts and more) from AIGA National based on your membership level.


Simply purchase a ticket through Eventbrite and come HANG! We need no commitment from you to join AIGA, just your commitment to have a good time! You'll still get to experience all the awesome things we have planned and eat and drink to your heart's content.

We're so stoked to be able to throw this event and celebrate 10 years of being your tribe for design! Stay tuned to our Facebook or Instagram to stay up-to-date on all the awesome things we'll be putting together EXPERIENCE AIGA!
See you on March 7!



Special thanks to our event supporters: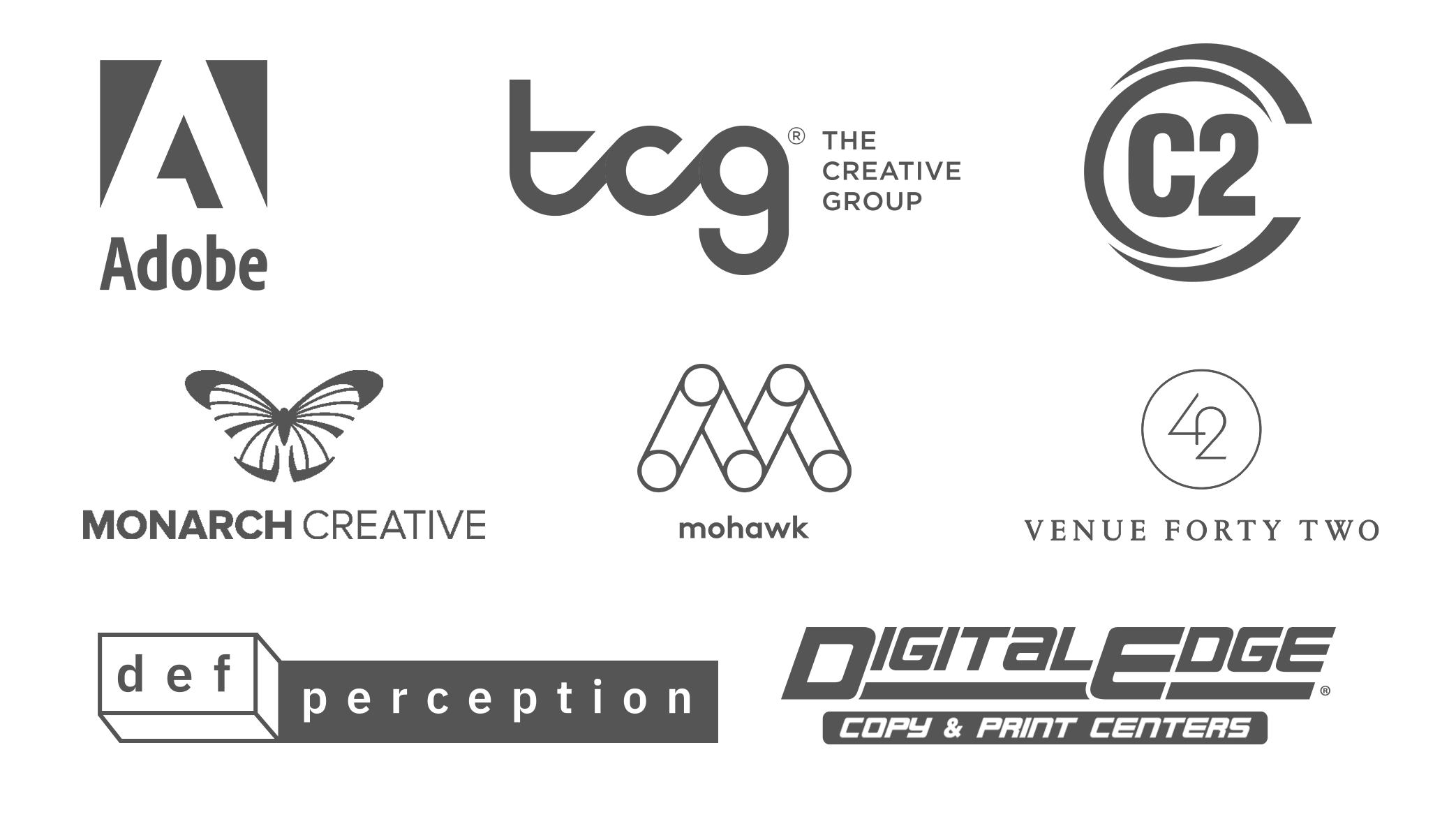 Adobe | TCG | C2 | Monarch Creative | Mohawk |  Venue42 | def perception | Digital Edge