The Fellow Award is the highest honor an AIGA chapter may bestow upon one of its members. This year, Wisconsin will honor Christine Mau, Amy Decker and Ken Hanson. Each have made significant contributions to raising the standards of excellence in practice and conduct within our design community, as well as in our Wisconsin chapter.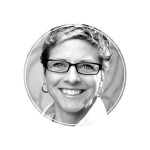 Christine Mau
European Design Director at Kimberly-Clark
Christine Mau is the European Design Director at Kimberly-Clark, making her responsible for leading strategic design as it inspires brand expression across all channels. She enjoys transforming overlooked and commoditized products – like facial tissue and tampons – into stylish accessories that delight the consumer and drive sales. Her work has been recognized by The Dieline, AIGA, Communication Arts, HOW, Print and more. She was recently named one of Advertising Age's 25 Women to Watch and listed by Brand Packaging as a 2010 Brand Innovator.
Christine builds inspiring and motivating teams to deliver brand, package and product innovations by creating a culture that thrives on experimentation, smart brand strategies, consumer trends and business objectives to drive profitable brand growth. Her passion and energy for design is contagious. She believes in demonstrating the power of simple design principles, processes and tools to enable and empower multi-functional teams to champion design thinking across all channels.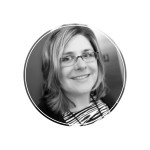 Amy Decker
Owner of Dig Design and Lecturer at University of WI – Milwaukee
Amy Decker brings a powerful combination of creativity and strategic insight to the task of solving communications problems and building effective brands for clients. Amy gained valuable experience serving as a design resource to a number of major creative agencies in Southern California before making the leap to founding her own company in 1996. As president and creative director of Dig Design for the past decade, Amy has earned a reputation for her common-sense approach to helping clients achieve their communications objectives.
Now "conveniently-located" in Milwaukee, Wisconsin, Amy operates Dig Design as a highly-focused boutique agency, with access to an extensive resource network of creative and technical professionals. Aligned with Amy's philosophy that "good design is good business," Dig Design is a results-driven firm that delivers integrated brand communications in a cost-effective and timely manner.
Amy is the founding president of AIGA Wisconsin, the professional association of design, and has earned multiple design industry awards for creativity. A graduate of the Art Center of Design in Pasadena, California, she also studied advertising and graphics at the Rocky Mountain College of Art and Design in Denver, Colorado.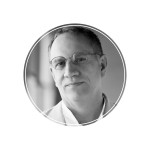 Ken Hanson
CEO of Hanson Dodge Creative
Ken Hanson is the founder and CEO of Hanson Dodge Creative. A passionate designer and critically acclaimed photographer, Ken has dedicated his life to building a more powerful role for designers in a complex and technology-fueled world.  He was chosen in 2001 by Graphic Design Magazine as one of the 50 most influential designers in America.  He was the founding director of the Milwaukee chapter of AIGA, (American Institute of Graphic Arts), the first organization in Wisconsin to represent designers nationally.
In addition to his love of design, Ken also has a passion for branding.  Combining creativity with technology, Ken helps his clients build sustainable and authentic relationships with their customers.
---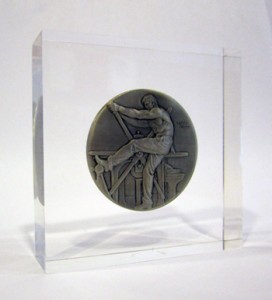 AIGA Fellow Award
THANK YOU TO OUR SPONSORS