A poster show, a film screening, and a live show - all in one night! Register now to join AIGA at Hotel Foster and mingle with some local gig poster artists. We will also be screening the documentary Just Like Being There and close the evening with a live performance by local indie pop band Maritime. Don't miss this event!
Join AIGA Wisconsin at Hotel Foster for an evening dedicated to gig posters, the artists who create them, and the bands that inspire the art. Francisco Ramirez, Paloma Chavez and other local gig poster artists will be on-hand to display and sell their work. We will also be screening Just Like Being There, a documentary that explores the origins and current state of the gig poster revolution that premiered at last year's SXSW music festival. Scout Shannon, making his directorial debut with this film, will also be on hand to speak about his documentary. Finally, we'll wrap up the evening with a performance by popular local Milwaukee indie pop band Maritime. Be sure to mark your calendars for this gig poster show / film screening / live performance extravaganza!
6:00 PM - 7:15 PM // meet & greet, posters available for sale
7:30 PM - 9:00 PM // "Just Like Being There" film screening
9:00 PM - 9:30 PM // question & answer with Scout Shannon (director)
10:00 PM - 11:00 PM // Maritime performance

$10 / pre-registered members
$20 / pre-registered non-members
NOTE: ticket prices increase $5 at the door, so register in advance! Pre-registered attendees will also be eligible to win a FREE gig poster by Paloma Chavez. Use promo code gigposters to save $5 on additional attendees when you register as a group! Please email events@wisconsin.aiga.org with any questions.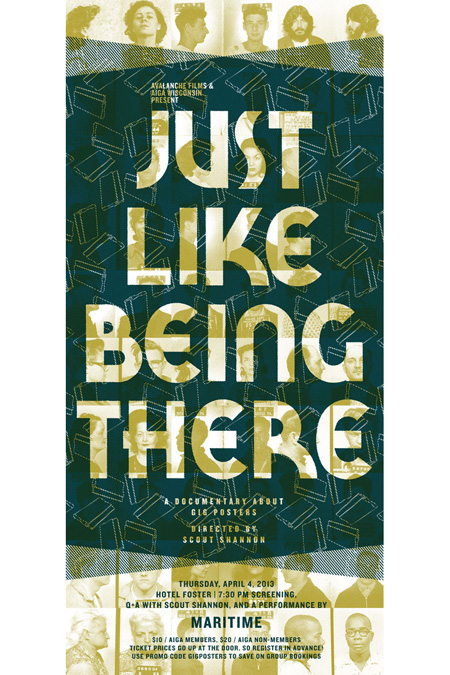 "Gig Posters: Just Like Being There" event poster by Paloma Chavez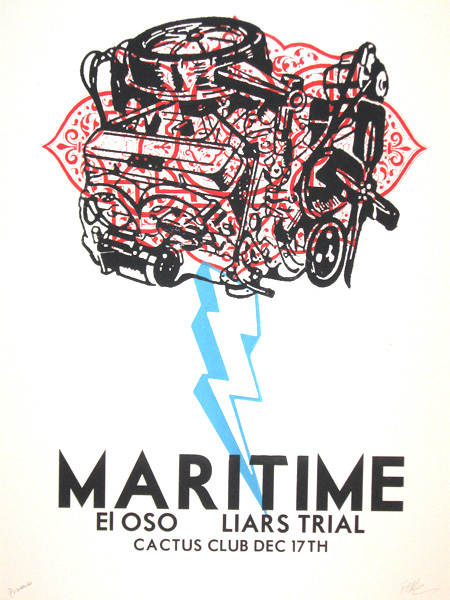 Maritime poster by Francisco Ramirez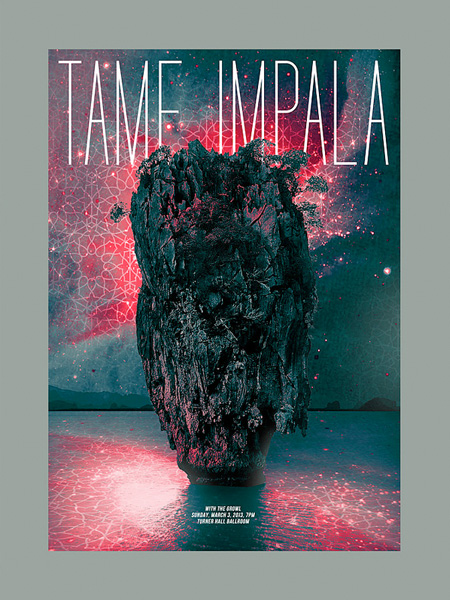 Tame Impala poster by Paloma Chavez

Just Like Being There - SXSW 2012 Accepted Film